Wisconsin Champion Looking for Joe Shear Classic Success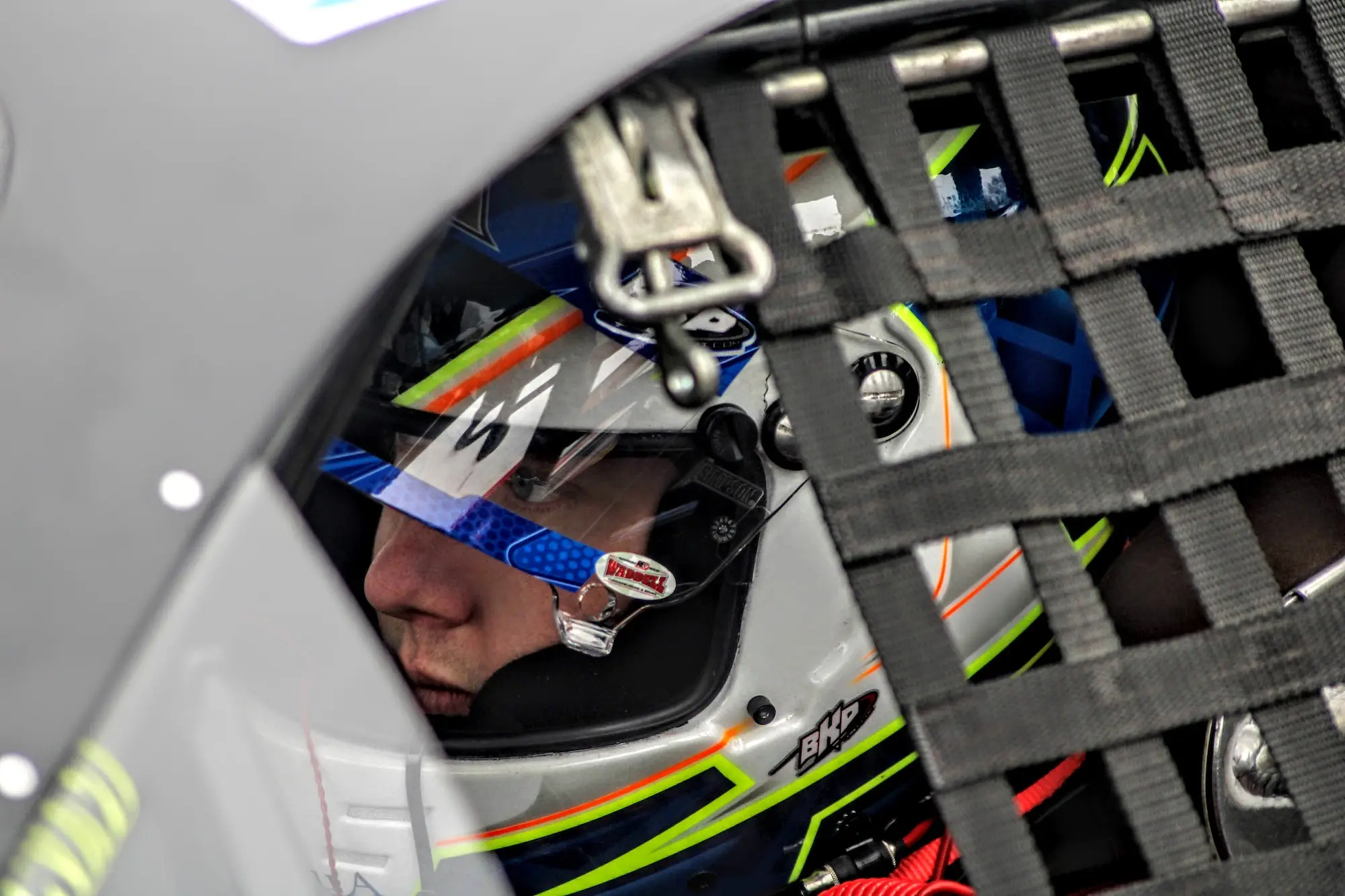 Over the past three years, no driver in the state of Wisconsin has had more success than Justin Mondeik. In that time, he has established himself as one of the region's top drivers to the tune of 44 feature wins, six track championships at State Park Speedway, Golden Sands Speedway, and Norway Speedway, as well as a TUNDRA Super Late Model Series title last season.
That leaves just one thing Mondeik has yet to accomplish – an ASA Midwest Tour championship. His lone win with the Tour came at State Park in the Larry Detjens Memorial in 2020, the year he finished third in the final points standings.
"It's been really good over these past three years. We've had 44 feature wins and between series and track championships, we've had seven championships in the last three years," said Mondeik. "We've been able to accomplish a lot as a team. The last thing we have to accomplish is to get an ASA Midwest Tour championship, so that's our main focus this year along with defending our TUNDRA Super Late Model championship as well."
After a top-ten run to start off the Midwest Tour season at Slinger Super Speedway, he heads to Madison International Speedway for his first start with the ASA STARS National Tour in the Joe Shear Classic. He earned his first top-five at the half-mile oval last August in the Howie Lettow Memorial.
"We've had speed there the past few years. I feel like every time we go to that racetrack, we're able to improve on our baseline and find more speed as the day goes on. It'll be helpful to have that practice day on Saturday and be able to fine tune our setups before the big day on Sunday."
Mondeik will focus on racing around the Upper Midwest in 2023, chasing after championships with the Midwest Tour and TUNDRA while handpicking local shows throughout the season. That will include at least one other appearance with the ASA STARS National Tour at the Gandrud Auto Group 250 at Wisconsin International Raceway in August – an event co-sanctioned with the ASA Midwest Tour.
If everything goes right for his team, it could also parlay into trips to Slinger and Nashville.
"We'll definitely be at Madison and then we'll be at the (Gandrud) 250 at Kaukauna as ASA Midwest Tour races. We've got the Slinger Nationals circled on our calendar if we're able to put together enough funding for that, and then the same for Nashville the first week of November."
This weekend's Joe Shear Classic is an opportunity for Mondeik to etch his name into the rich history books of ASA.
"There's so much history in it. I went back in the past and did a lot of research but that was all before I got into racing in general. The likes of Steve Carlson and others that were a part of it, it's a huge legacy they were a part of and were able to form. It's cool that they're bringing that national brand back into the spotlight."
The Joe Shear Classic 200 will mark race two of the inaugural ASA STARS National Tour schedule, set for 2:00PM CT on Sunday, May 7. Advance tickets are available by visiting the track website at misracing.com/tickets, or at the track office during regular business hours. Madison International Speedway is located ten minutes south of Madison, on Sunrise Road off of Highway 138 between Oregon and Stoughton.
The Joe Shear Classic will be live-streamed on Racing America, MidwestTour.tv and TRACKTV.com. MAVTV will air the event on Monday, May 15 at 8pm ET.
The ASA STARS National Tour opened the ten race, six-state schedule at Five Flags Speedway in Pensacola, FL on March 11. Georgia racer Casey Roderick won the Sunshine State 200.
For the full ASA STARS National Tour schedule, plus Super Late Model rules and other information, please visit the series website at starsnationaltour.com, or be sure to follow the series on social media (Facebook: STARS National Series | Twitter: @racewithstars | IG: @starsnational).
---
ASA STARS National Tour
The ASA STARS National Tour debuted in March of 2023 for Super Late Model racing in America. Announced last October, many of the best drivers in America will compete in the ten-race national tour with a minimum $100,000 point fund. The championship team will be guaranteed $25,000.
The ASA STARS National Tour is made up of three races from each of the regional pavement Super Late Model Series under the Track Enterprises banner; the ASA CRA Super Series, the ASA Midwest Tour and the ASA Southern Super Series.
The Team Construction Winner's Circle program has been announced as a part of the ASA STARS National Tour for licensed drivers/teams with perfect attendance. The program provides additional financial incentives to those teams who support the Series, thanks to Team Construction.
Track Enterprises, a Racing Promotions Company based in Illinois, will operate the ASA STARS National Tour. It announced the acquisition of the CRA sanctioning body in January and followed that up with the purchase of the Midwest Tour in July. In October, Track Enterprises President, Bob Sargent announced a partnership with the Southern Super Series which set the table for the formation of the ASA STARS National Tour.