What You Need To Know… Before You Go to the Joe Shear Classic 200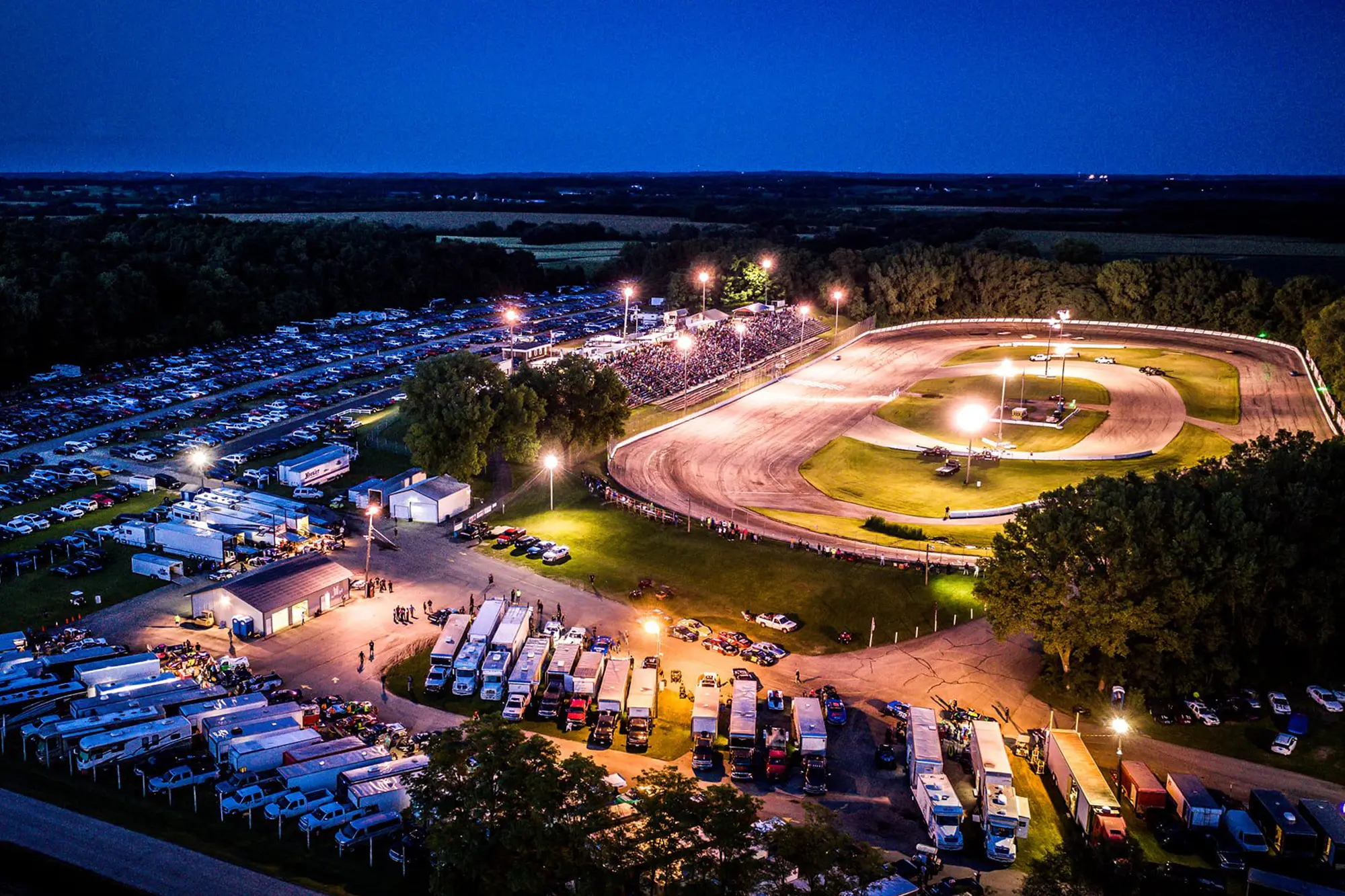 Bruce Nuttleman / Ultimate Lap Photo
Oregon, WI (May, 2023) – Time for some tips, rules and facts about the ASA STARS National Tour Joe Shear Classic 200 at Madison International Speedway.
What: 16th Annual Joe Shear Classic 200
When: Saturday and Sunday, May 6 & 7, 2023
Where: Madison International Speedway
Madison International Speedway is located ten minutes south of the Wisconsin state capital at 1122 Sunrise Road, Oregon, WI 53575. The track sits off Highway 138 between Oregon and Stoughton.
Who: ASA STARS National Tour and ASA Midwest Tour (Combo Event)
And Midwest Truck Series
The Joe Shear Classic 200 will mark race two of the inaugural ASA STARS National Tour schedule and is also race two of the ASA Midwest Tour schedule.
Schedule:
Saturday, May 6th 2023-Practice
9:00 a.m. Pits Open
1:00 – 5:00 p.m. Rotating Practice
Sunday, May 7th, 2023 – Joe Shear Classic 200
9:00 a.m. Registration and Pit Gates Open
10:30 a.m. Grandstands and Ticket Office Open
11:30 a.m. Practice
12:45 p.m. Qualifying/Autograph Session to Follow
1:50 p.m. Opening Ceremonies
2:00 p.m. Racing Begins
Tickets: Tickets are available at the track or by visiting misracing.com/tickets
General Admission (Advance): $30 – General Admission (Day Of): $35
Military/Senior (Advance): $27 – Military/Senior (Day Of): $32
*Family Ticket (Advance): $60 – * Family Ticket (Day Of): $70
*Family Ticket – 2 Adults & Up To 4 Youth Ages 17 & Under
Student 12-17 (Advance): $10 – Student 12-17 (Day Of): $15
Children 6-11 (Advance): $5 – Children 6-11 (Day Of): $5
Children 5 & Under (Day Of): FREE
Parking: Parking is FREE in the main lot behind the grandstands
Camping: Camping is limited/no hook ups. Lot opens Friday afternoon, May 5. First come/First Serve. No Fee.
Coolers: No coolers or carry-ins are allowed.
How to Watch:
Can't make it in person? The event will be live-streamed on three platforms: TrackTV.com; Midwesttour.tv and Racing America. Subscribers to any of these streaming services can purchase an annual package to catch all the ASA STARS National Tour events at a discount. Subscribers can also get a race-by race discount. For more info, please visit starsnationaltour.com/watch
The Joe Shear Classic will also be broadcast on a tape-delayed basis on MAVTV on Monday, May 15 at 8:00 PM Eastern.
For the full ASA STARS National Tour schedule, plus Super Late Model rules and other information, please visit the series website at starsnationaltour.com, or be sure to follow the series on social media (Facebook: STARS National Series | Twitter: @racewithstars | IG: @starsnational).
---
ASA STARS National Tour
The ASA STARS National Tour debuted in March of 2023 for Super Late Model racing in America. Announced last October, many of the best drivers in America will compete in the ten-race national tour with a minimum $100,000 point fund. The championship team will be guaranteed $25,000.
The ASA STARS National Tour is made up of three races from each of the regional pavement Super Late Model Series under the Track Enterprises banner; the ASA CRA Super Series, the ASA Midwest Tour and the ASA Southern Super Series.
The Team Construction Winner's Circle program has been announced as a part of the ASA STARS National Tour for licensed drivers/teams with perfect attendance. The program provides additional financial incentives to those teams who support the Series, thanks to Team Construction.
Track Enterprises, a Racing Promotions Company based in Illinois, will operate the ASA STARS National Tour. It announced the acquisition of the CRA sanctioning body in January and followed that up with the purchase of the Midwest Tour in July. In October, Track Enterprises President, Bob Sargent announced a partnership with the Southern Super Series which set the table for the formation of the ASA STARS National Tour.