Ten Features…One Big Night at Madison this Friday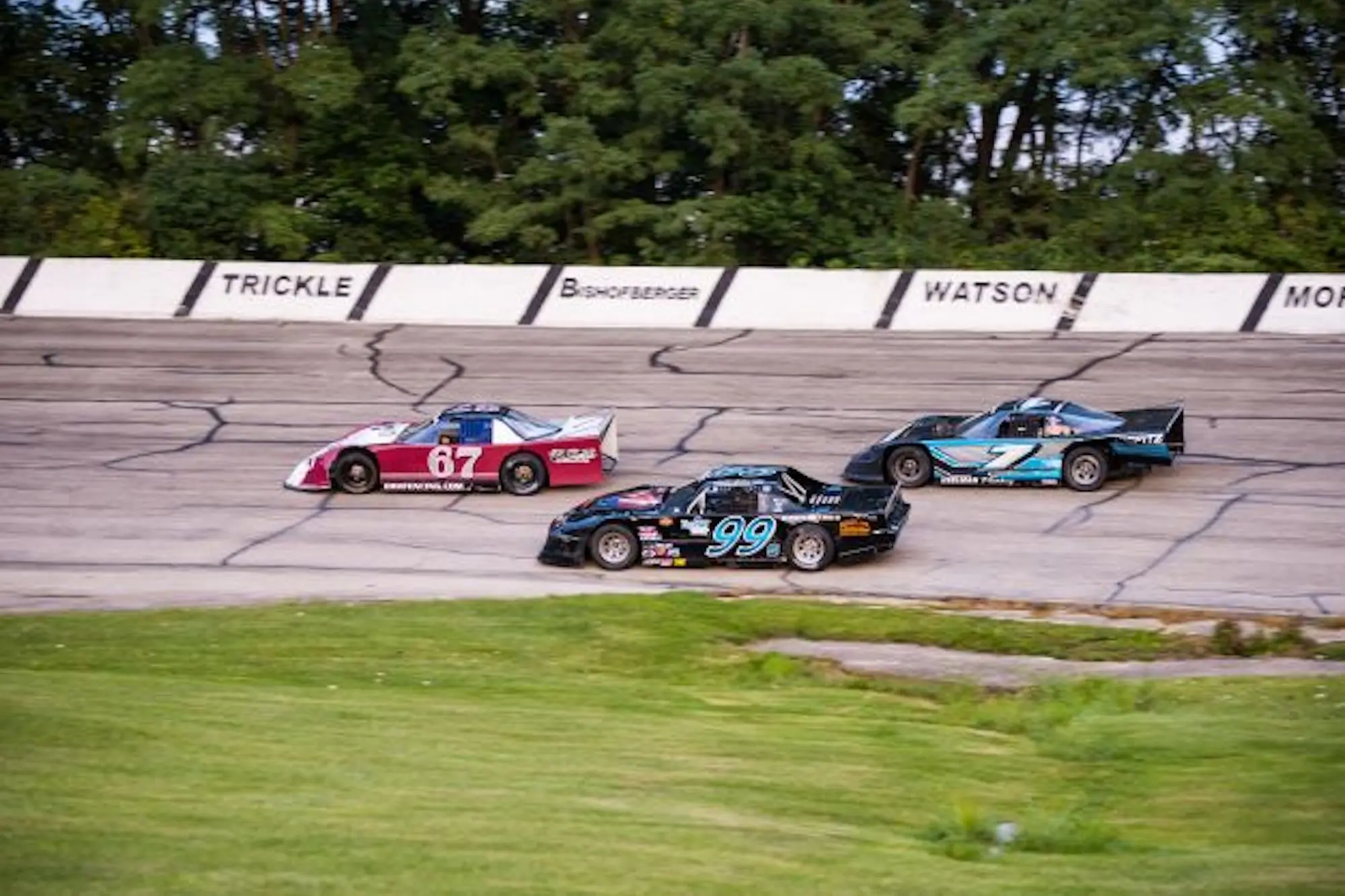 It's double features for five divisions this Friday at Madison which means ten feature races for the fans. The Late Models, MISfitz, 6Shooters, Bandoleros, and Midwest Super Cups will all be in action. Plus as a special treat for the adult fans, Busch Light will be available for just $2.00.
Highlighting the racing program will be the Late Models in action on Wisconsin's Fastest Half-Mile with the points chase beginning this week. Zack Riddle is the defending track champion with drivers from throughout the region expected to come to Madison. The Dave's White Rock MISfitz are back again in 2023 featuring a variety of different looks on the track including former Late Models to traditional Sportsman, Trucks, Modifieds, 602 Late Models and more. Last year's track champion was Ray Hellenbrand. Madison's entry level division, the Roto Rooter 6Shooters will be lighting up the Ring of Fire this season. The 6Shooters do not maintain point standings. Also joining the program will be two small car divisions, Bandoleros and Midwest Super Cups, on the short track.
This year the Late Models and MISfitz will not be sanctioned divisions so no special license is required to race. Complete rules are available at our website at misracing.com.
Fans and teams are encouraged to check out our website with its new look.
Adult admission is $15.00 with Heroes / Seniors $12.00, Students 12-17 $8.00, Kids 6-11 $5.00 and five and under free. Take advantage of the Pellitteri Waste Systems "Family Pass" which is good for up to two adults and four students / kids is just $30.00.
Schedule
3:30 Pit Gates Open
4:15 Turn One Chapel
5:00 Practice
6:00 Spectator Gates Open
6:20 Qualifying
7:20 Opening Ceremonies
7:30 Let's Go Racing
Upcoming Event: The Alive for Five Super Late Models will be at Madison on Friday, June 2nd for the running of the Capital 100 along with 602 Late Models, Area Sportsman and the High School Racing Association.