Ring of Fire Heats Up this Friday Night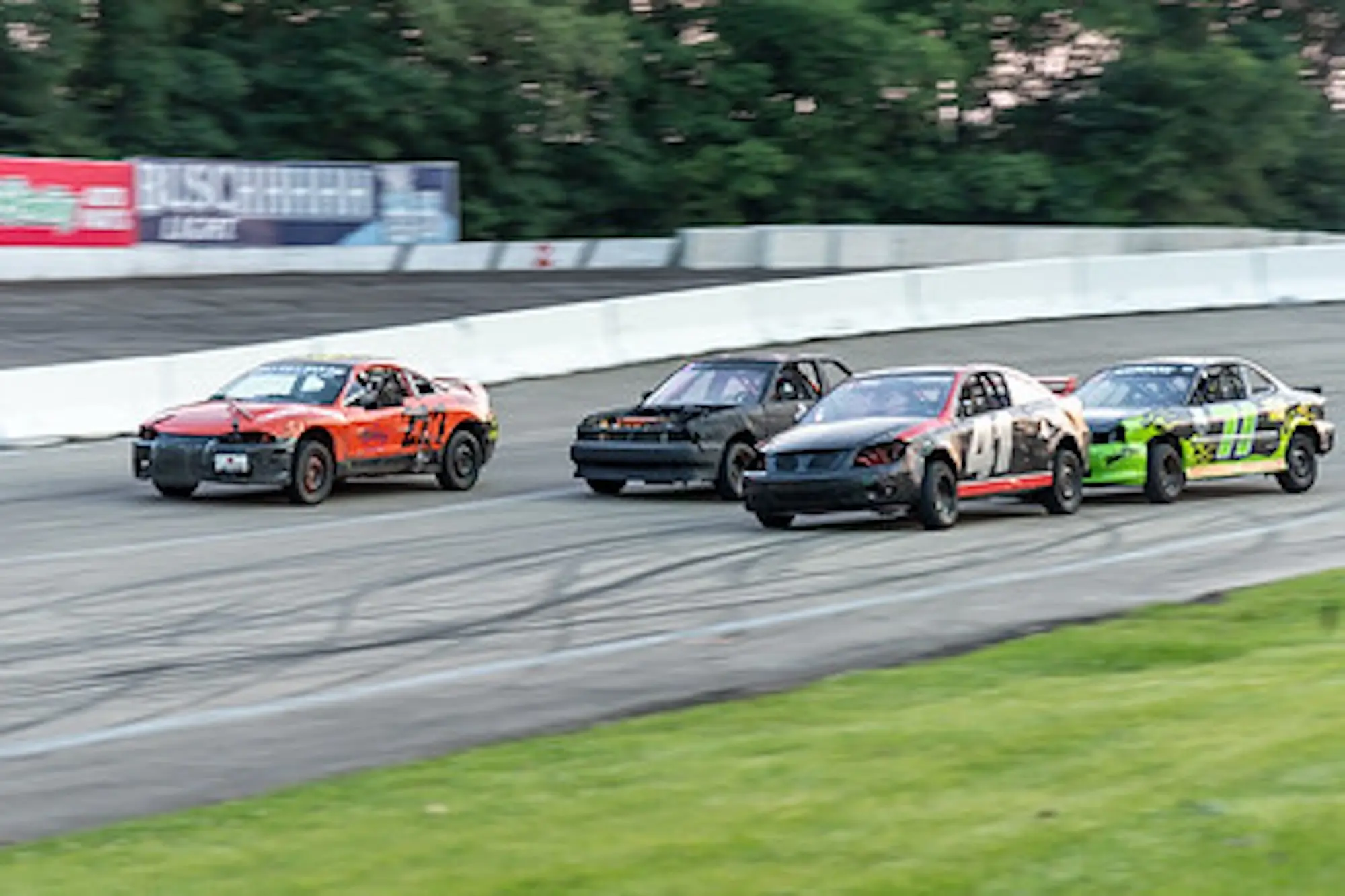 The Impact Survival Series (ISS) is back at Madison this Friday night for 300 laps of non-stop racing action enduro style on the Ring of Fire Quarter Mile. See dozens of four cylinder cars battling it out three and four wide around the track. It's a game of survival to see who can come out ahead after 300 exciting laps of action.
The last time the ISS was at Madison was in 2021 when Justin Schelitzche won. Jamie Shelley won the road course style event in 2020. Enduro racing at Madison dates back to at least 1984 when Gene Norenberg won a pair of races for eight cylinder cars. Believe it or not the 1985-1987 enduro races were held the first weeks in January.
Three former Madison track champions, Scott Riedner, Mike Storkson, and Kyle Stark, are in this year's field along with four cylinder track record holder Karter Stark.
Lee Beyer is the current point leader followed in the top five by Adam Hayden, Autumn Gill, Tanner Chadderdon, and Elliott Reid. Riedner, Craig Kreuser, Jerry Bowen, Rachel Czarapata, and Frank Calabrese complete the top ten.
Pit Gates 3:30
Ticket Gate 6:00
Green Flag 7:30
Adult Admission is $15.00
Seniors / Heroes $12.00
Students 12-17 $8.00
Kids 6-11 $5.00
Five and Under Free
Family Pass (Up to 2 adults and 4 students / kids $30.00
Pit Passes $25.00
Looking Ahead…Fink's Paving of Mt. Horeb Racers' Reunion Night is Friday, July 28th highlighted by double features for the Late Models, Dave's White Rock MISfitz, Roto Rooter 6Shooters plus a visit from the Upper Midwest Vintage Racing Series.