Midwest Tour Starter's Roots Run Deep in Short Track Racing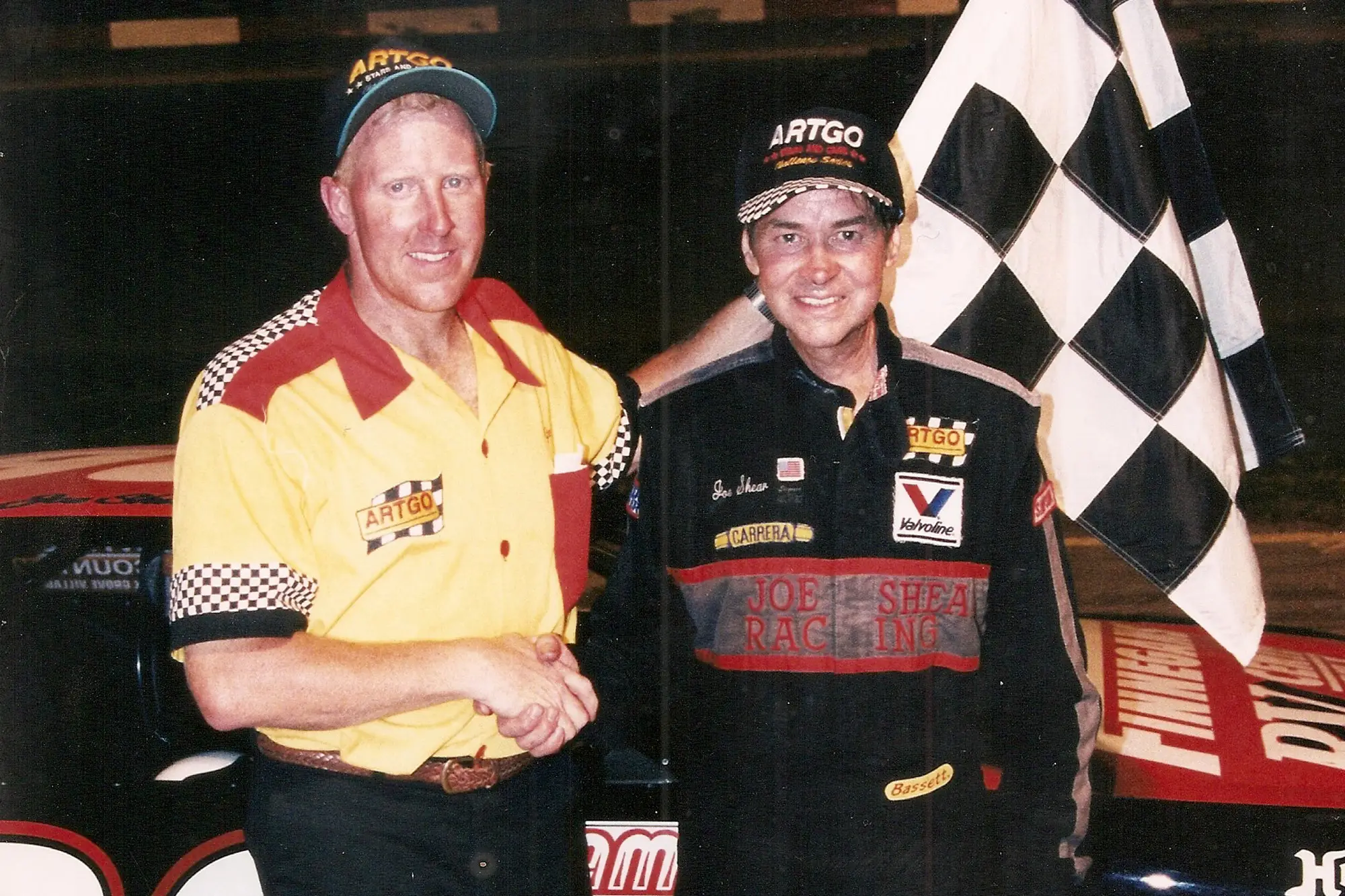 Oregon Wi – ASA Midwest Tour Starter Tom White has a deep racing history. Tom White flagged one of Joe Shear's last wins at the Grundy County Speedway during the ARTGO Wayne Carter Classic in 1997. 26 years later White will be the starter for the 16th annual Joe Shear Classic. When asked what it means to flag an event as historic as the Joe Shear Classic White said, "It is quite an honor to still be doing it. Joe was my hero. Joe and I became very close at the end and this race means a lot to me to honor someone as great as he was. He was a quiet guy but one thing I picked up was when he spoke you listened because it was always something important."
White also learned from Joe Shear in his shop back in the day. "I would help Joe in the shop all the time. He taught me a lot about the ins and outs of a race car. He was the best fabricator I ever knew" said White. He laughed and said, "He always made me measure the pop rivets to make sure they were separated evenly otherwise I would have to start over."
Shear was known for his super clean racing. When asked about this White said, "Joe's cars were always a work of art. I don't remember anything ever falling off or breaking, I think his speed secrets were in his right foot. His car usually came off the track the way it went on."
While Shear was a great driver he was an even better friend and mentor to those around him. This Sunday we honor one of the best to have ever done it. Although he isn't around anymore his legacy will live on for several years to come.
The Joe Shear Classic 200 will mark race two of the inaugural ASA STARS National Tour schedule, set for 2:00PM CT on Sunday, May 7. Advance tickets are available by visiting the track website at misracing.com/tickets, or at the track office during regular business hours. Madison International Speedway is located ten minutes south of Madison, on Sunrise Road off of Highway 138 between Oregon and Stoughton.
The Joe Shear Classic will be live-streamed on Racing America, MidwestTour.tv and TRACKTV.com. MAVTV will air the event on Monday, May 15 at 8pm ET.
For the full ASA STARS National Tour schedule, plus Super Late Model rules and other information, please visit the series website at starsnationaltour.com, or be sure to follow the series on social media (Facebook: STARS National Series | Twitter: @racewithstars | IG: @starsnational).
---
ASA STARS National Tour
The ASA STARS National Tour debuted in March of 2023 for Super Late Model racing in America. Announced last October, many of the best drivers in America will compete in the ten-race national tour with a minimum $100,000 point fund. The championship team will be guaranteed $25,000.
The ASA STARS National Tour is made up of three races from each of the regional pavement Super Late Model Series under the Track Enterprises banner; the ASA CRA Super Series, the ASA Midwest Tour and the ASA Southern Super Series.
The Team Construction Winner's Circle program has been announced as a part of the ASA STARS National Tour for licensed drivers/teams with perfect attendance. The program provides additional financial incentives to those teams who support the Series, thanks to Team Construction.
Track Enterprises, a Racing Promotions Company based in Illinois, will operate the ASA STARS National Tour. It announced the acquisition of the CRA sanctioning body in January and followed that up with the purchase of the Midwest Tour in July. In October, Track Enterprises President, Bob Sargent announced a partnership with the Southern Super Series which set the table for the formation of the ASA STARS National Tour.