Former Champs Look to Slow Sommers at Howie Lettow Classic 100 this Friday Night at MIS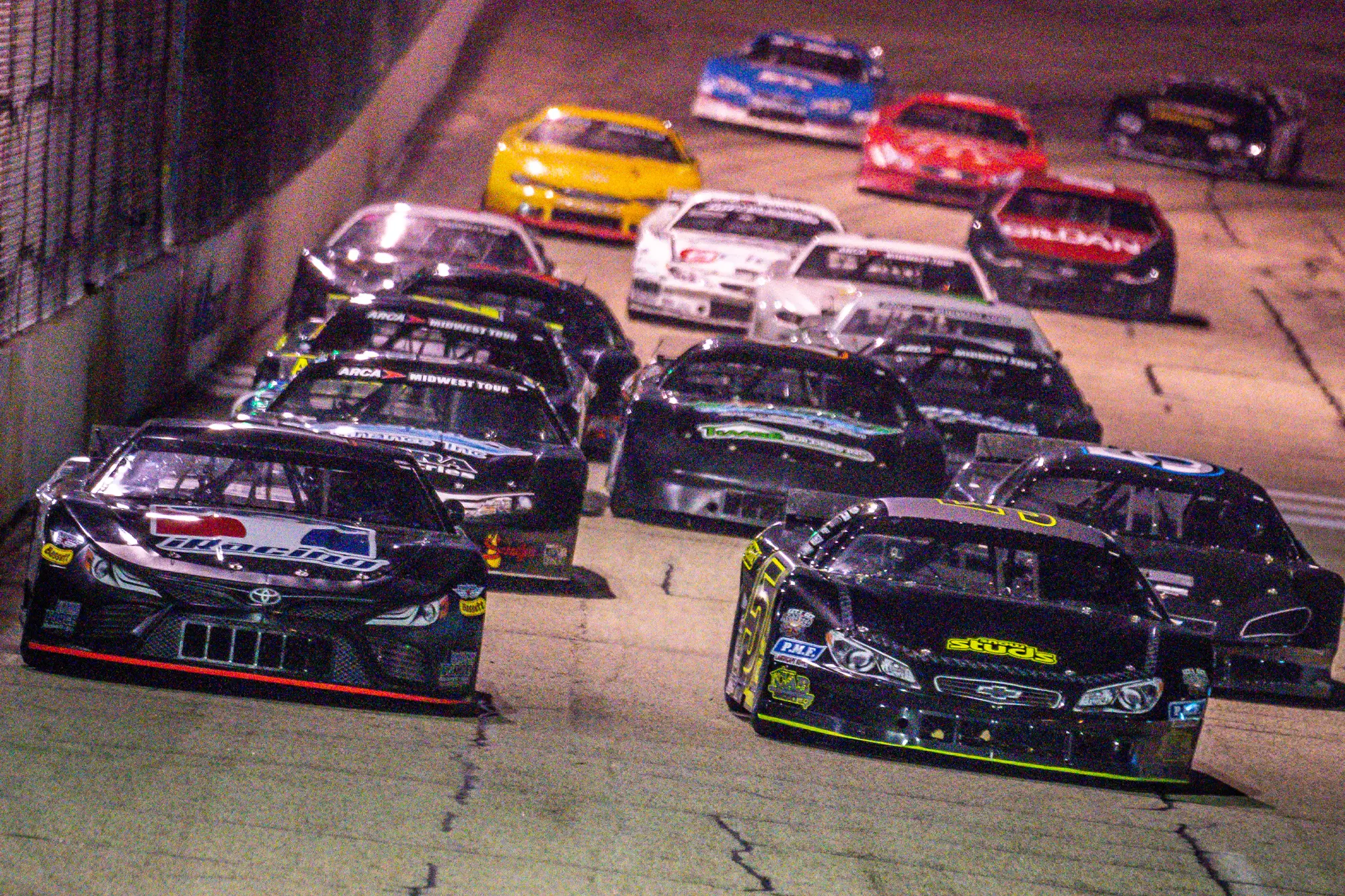 Oregon, WI- Fresh off his win this past weekend at Hawkeye Downs, ASA Midwest Tour point leader now sets his sights on the $5,000 to Win Howie Lettow Classic 100 at Madison International Speedway, this Friday Night (August 25, 2023). Sommers, who ran third at MIS in May will have former Tour Champions Dalton Zehr and Ty Majeski amongst those challenging for the win. Zehr who has one Tour win this season and Majeski who has three 2023 Tour wins to his credit will be joined by top Touring Stars Justin Mondeik and Levon VanDerGeest, Rookie of the Year contenders Bryan Syer-Keske and Barrett Polhemus, Capital 100 winner Luke Fenhaus, former Shear Classic winner Austin Nason, MIS weekly winners Riley Stenjem and Brent Edmunds, Super Late Champions Max Kahler, Jeremy Lepak and Ryan Farrell as well as NASCAR Truck and Xfinity competitor Derek Kraus. Racing action is slated to begin at 7:30 and will also include the Midwest Truck Series and a gigantic post-race Fireworks display.
Expected Entries for Friday August 25, 2023
About Howie Lettow: Howie Lettow passed away in 2010 at the age of 62 after battling cancer. He was a highly respected crew chief who led eight different drivers to rookie of the year honors in the American Speed Association. Best known of that group is seven-time NASCAR champion Jimmie Johnson. Other drivers included Scott Hansen, Ken Lund, David Stremme, Ted Musgrave, Steve Holzhausen, Steve Carlson, and Ricky Johnson. Lettow won an ASA championship in 1996 as crew chief for Tony Raines.
He also won three straight championships from 2005-2007 in the ASA Late Model Challenge Series with Stephen Leicht, Kelly Bires, and Travis Dassow behind the wheel.
Schedule of Events for Howie Lettow Classic 100
Friday August 25, 2023:
1pm Pit Gate Opens
4pm Practice Begins
4pm Front Gates Open
6:05pm Qualifying Begins
7:30pm Racing Begins
Ticket Pricing:
Adults: $20 in advance, $25 on race day
Heroes/Seniors: $18 in advance, $22 on race day
Students (12-17) $15
Kids (6-11) $5
Children ages 5 and under Free
Family Price: Up to 2 adults and up to 4 youth (ages 17 and under) $50
Divisions: The ASA Midwest Tour will be joined by the Midwest Truck Series plus Fireworks after the races.
Location: Madison International Speedway is located at 1122 Sunrise Rd in Oregon, WI. For additional information visit www.misracing.com or call 608-835-9700.
Past Winners Howie Lettow Classic
2022- Casey Johnson
2021- Casey Johnson
2019- Ty Majeski
2018- Rained Out
2017- Paul Shafer Jr.
2016 Rained Out
2015 Ty Majeski
2014 Erik Jones*
2013 Kyle Busch*
2012 Travis Sauter*
*Event held at The Milwaukee Mile