Fenhaus Looking to Add His Name to Wisconsin ASA History Books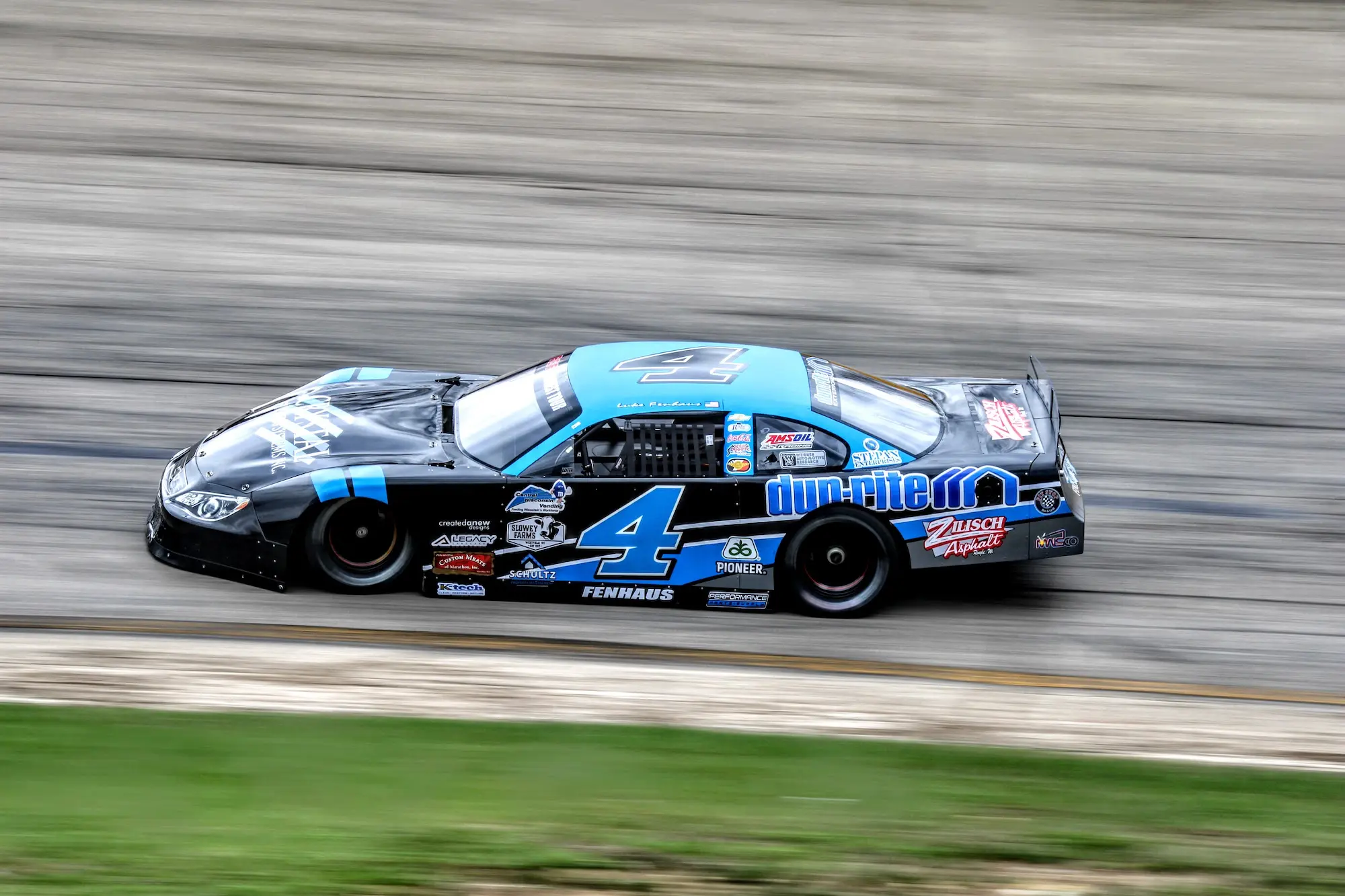 In the 30-plus year history of ASA, Wisconsin drivers like Joe Shear, Scott Hansen, Dick Trickle, Kevin Cywinski and the Sauters (Jim, Jay, Tim and Johnny) have etched their names into ASA lore. Now Wisconsin's Luke Fenhaus will try to add to that history in the Joe Shear Classic on Sunday, May 7 at Madison International Speedway (WI).
CLICK HERE TO PURCHASE TICKETS TO THE JOE SHEAR CLASSIC
Ironically, Fenhaus was just six months-old when the previous iteration of the ASA National Tour concluded at Atlanta Motor Speedway (GA) on October 29, 2004.
The 19 year-old has already made a name for himself in the Badger State. He won track championships at State Park Speedway and Slinger Super Speedway, while also adding an Alive For Five Series title and a win in the Slinger Nationals. He also finished runner-up in the SRX race held at Slinger in 2021.
With his first ASA STARS National Tour start set for Sunday, May 7 at Madison, he hopes to add his name to the long history of ASA winners from Wisconsin.
"The history of ASA goes back long before I was born. With the past winners and past champions of ASA, it would be awesome to put my name on the list. That's what we're looking to do," said Fenhaus. "Madison's been a strong track for us at times, but also, at times we've struggled there. Hopefully we get the setup right and have good speed all weekend long and have something to show for it at the end."
Fenhaus nearly won the Joe Shear Classic in 2021. He came up just short while battling with another Wisconsin legend, Rich Bickle, during a late-race shootout. That year, he went on to win the Slinger Nationals and the Slinger track championship, just beating out Bickle himself in the process.
Madison has been a mixed bag for him ever since making the jump to Super Late Models. While he has had strong runs in both the Super and with the Midwest Truck Series, he also admits to having subpar outings at the half-mile at times as well.
"We've had good runs there. Our race package has kind of struggled there and we've had a tendency to be loose in on longer runs. Hopefully we can finish the deal this time. We were close two years ago and if we can carry some strong momentum into this race (from that), I think we'll have a good finish."
The now North Carolina resident returned home to compete in the ASA Midwest Tour opener at Slinger (April 23), but it did not go to plan with an early exit during the main event. With that behind him, he is ready to get to Madison to finish the job from two years ago.
"I felt like we had a good handling car (at Slinger), but we just had no speed to show for it. I know my guys will regroup and get the other car fast for Madison. It'll be tough competition there, so we'll have to be ready for that."
Before he sets his sight on Madison International Speedway on May 7, Fenhaus will be racing the ARCA Menards Series East event at Dover Motor Speedway (DE) on Saturday, April 29. Rain forced the race to be postponed from Friday and will be streamed live on FloRacing. Fenhaus is competing for the ARCA Menards Series East Championship this year.
"This is a great opportunity for me, great opportunity for this team. Dover will be another challenge for us, but it's nothing we can't handle. They've prepared the cars very well and I've prepared myself as a driver. I think we'll have a good, strong race this weekend, and I think it'll help me going into next weekend. The more races, the more laps, it's always better."
The Joe Shear Classic 200 will mark race two of the inaugural ASA STARS National Tour schedule, set for 2:00PM CT on Sunday, May 7. Advance tickets are available by visiting the track website at misracing.com/tickets, or at the track office during regular business hours. Madison International Speedway is located ten minutes south of Madison, on Sunrise Road off of Highway 51 between Oregon and Stoughton.
The Joe Shear Classic will be live-streamed on Racing America, MidwestTour.tv and TRACKTV.com. MAVTV will air the event on a tape-delayed basis.
The ASA STARS National Tour opened the ten race, six-state schedule at Five Flags Speedway in Pensacola, FL on March 11. Georgia racer Casey Roderick won the Sunshine State 200.
For the full ASA STARS National Tour schedule, plus Super Late Model rules and other information, please visit the series website at starsnationaltour.com, or be sure to follow the series on social media (Facebook: STARS National Series | Twitter: @racewithstars | IG: @starsnational).
---
ASA STARS National Tour
The ASA STARS National Tour debuted in March of 2023 for Super Late Model racing in America. Announced last October, many of the best drivers in America will compete in the ten-race national tour with a minimum $100,000 point fund. The championship team will be guaranteed $25,000.
The ASA STARS National Tour is made up of three races from each of the regional pavement Super Late Model Series under the Track Enterprises banner; the ASA CRA Super Series, the ASA Midwest Tour and the ASA Southern Super Series.
The Team Construction Winner's Circle program has been announced as a part of the ASA STARS National Tour for licensed drivers/teams with perfect attendance. The program provides additional financial incentives to those teams who support the Series, thanks to Team Construction.
Track Enterprises, a Racing Promotions Company based in Illinois, will operate the ASA STARS National Tour. It announced the acquisition of the CRA sanctioning body in January and followed that up with the purchase of the Midwest Tour in July. In October, Track Enterprises President, Bob Sargent announced a partnership with the Southern Super Series which set the table for the formation of the ASA STARS National Tour.