Big Friday Night Opener on Tap at Madison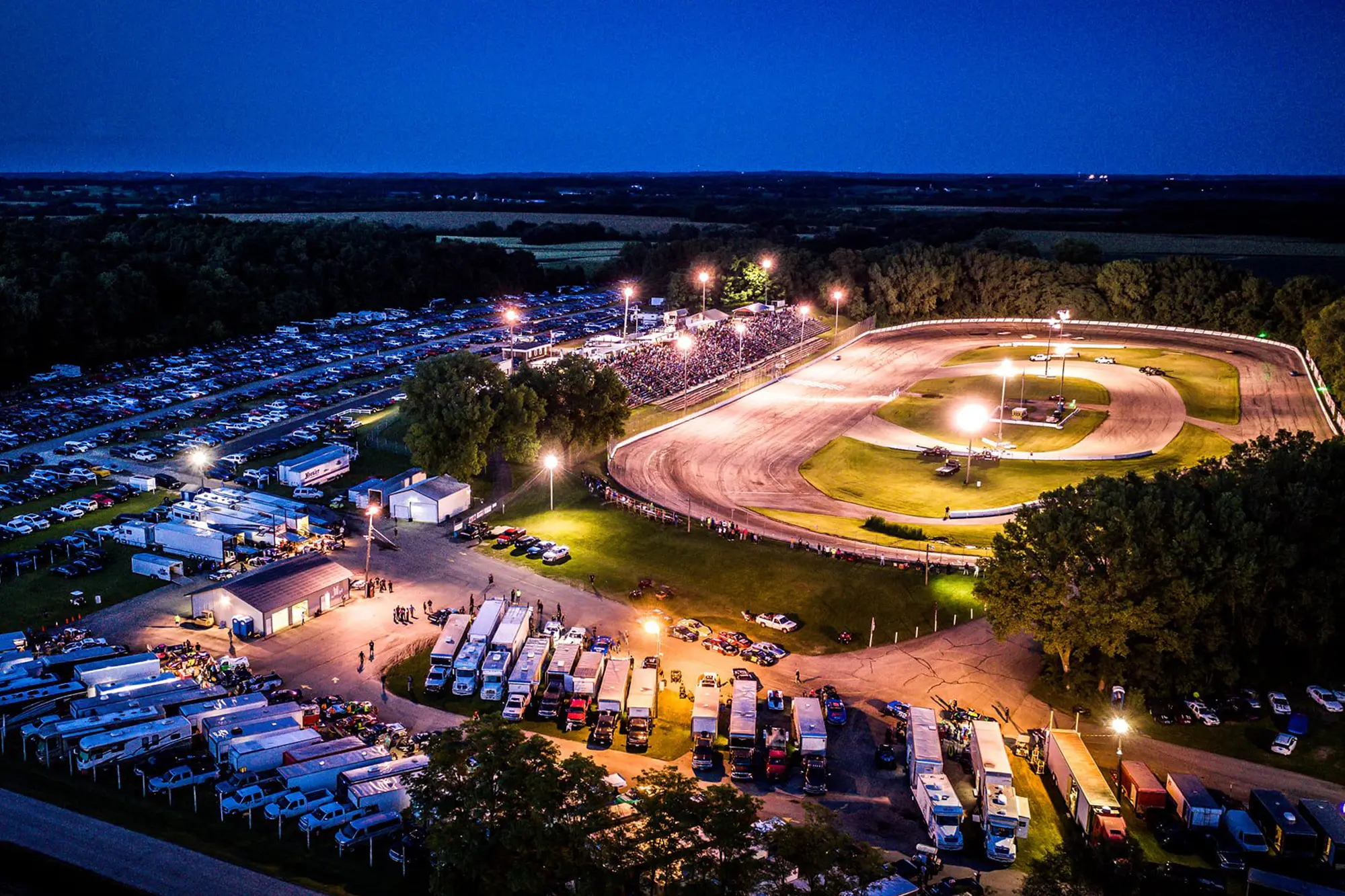 It's back to Friday Nights Under the Lights at Madison International Speedway this week when the Big 8 Late Models, Mid American Racing Series, and Midwest Dash Series come to town to battle it out on Wisconsin's Fastest Half-Mile.
Last year Jeremy Miller was the winner of the 48 lap feature for the Big 8 Late Models while Rick Redig-Tackman took top honors in the Mid American Racing Series. The Midwest Dash Series made two appearances in 2022 with Scott Ciesielski winning on the half-mile and Kyle Stark taking the victory on the Ring of Fire.
Dale Nottestad won the season opener for the Big 8 Late Models at Rockford Speedway in April. Daniel Calhoun won the opener for the Mid American Racing Series at Rockford Speedway. This will be the first event of 2023 for the Midwest Dash Series.
Friday night's race will be the 23rd event at Madison dating back to 2005 when Tim Sauter picked up the inaugural checkered flag. It's an all star roster of past winners with only four drivers winning more than one race. Jeremy Miller shows the way with 5 wins followed by Dale Nottestad with 3 victories and Zack Riddle and Ross Kenseth each with two wins.. Other winners include Casey Johnson, Michael Bilderback, Austin Nason, Ryan Carlson, Brady Liddle, Steve Rubeck, Jon Reynolds Jr., Brian Hoppe, and John Baumeister Jr.
The Mid American cars date back to 1997 at Madison when Jason Hicks captured the checkered flag. This year's event will be the 19th at Madison with Jeremy Spoonmore picking up four wins. James Swan and Bill Prietzel have three wins each. Other winners over the years include Jonathan Eilen, Jeremy Miller, Jason Thoma, Kenny Joosten, Lyle Nowak, Jeff Holtz, and Tackman Jr.
The high flying four cylinder machines of the Midwest Dash Series are no strangers to Wisconsin's Fastest Half-Mile. Some of the past winners include Karter Stark (2021), Brandon DeLacy (2019, 2018), George Sparkman (2017), Kyle Stark (2016- 2 wins), Alex Papini (2015), and Kelly Evink (2015).
All three divisions are scheduled to make a second appearance at Madison in 2023 with the Big 8 Late Models and Mid Am Racing Series back on August 4th and the Midwest Dash on the Ring of Fire on August 11th.
Pit gates open at 2:30 on Friday with practice at 4:45, qualifying at 6:20, opening ceremonies at 7:20 and racing at 7:30. Spectator gates open at 6:00. Adult admission is $18.00 / Seniors and Heroes $15.00 / Students 12-17 $10.00 / Kids 6-11 $5.00 / Under 5 Free. A "Family" pass good for up to two adults and four students / kids is just $40.00.