Big 8 Late Models and Kid's Night Highlight Friday Night at MIS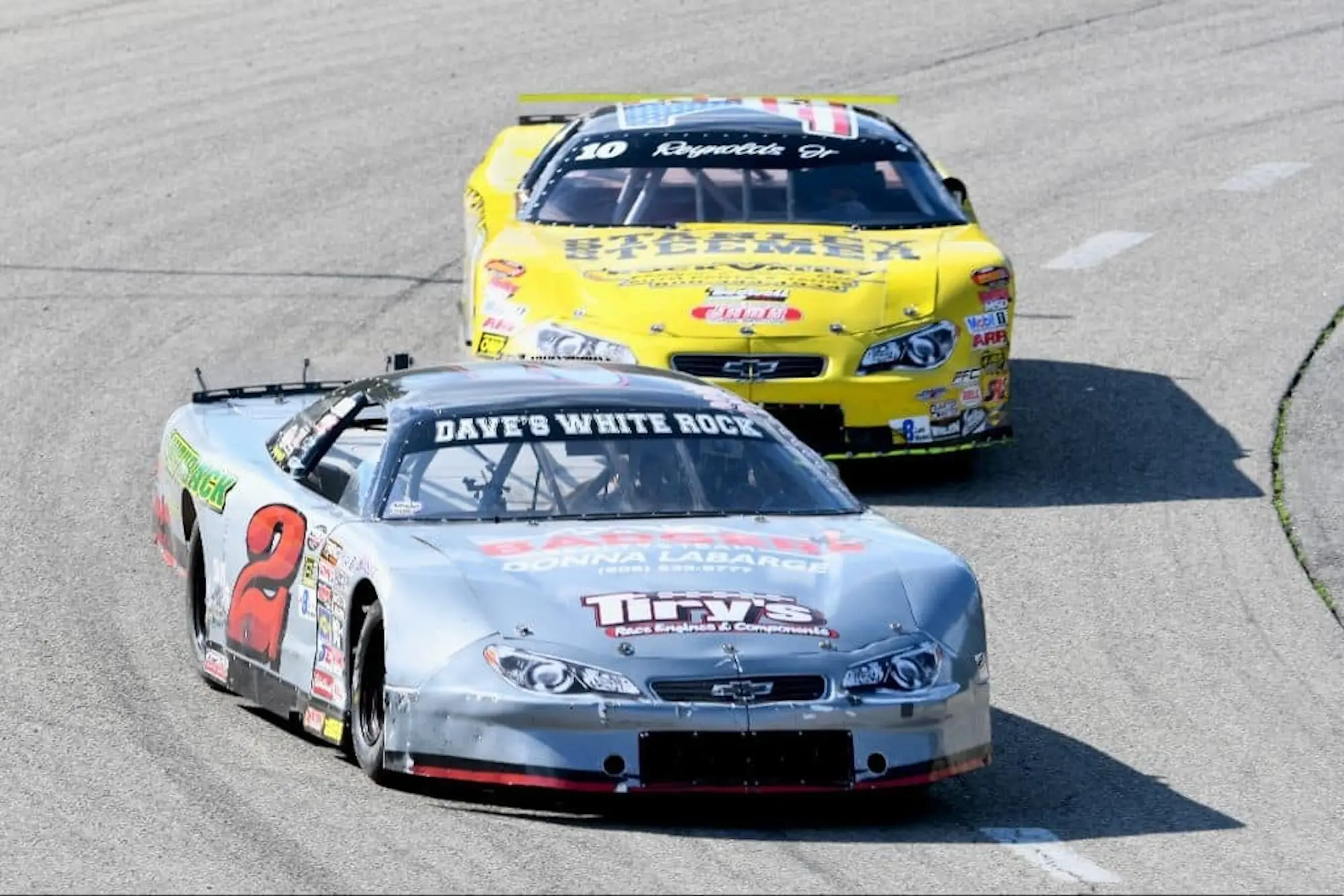 It's one of the biggest Friday nights of the year at Madison International Speedway when the Big 8 Late Models, Mid Am Racing Series, and 602 Outlaws come to battle it out as part of Liuna! 464 Night.
It's also Kids' Night with all kids 11 and under admitted free. Plus it's the return of the time honored tradition and highly anticipated kids' big wheel / power wheel / bike racing on track during intermission. Be sure and bring those two, three, or four wheelers out on Friday.
The Big 8 Late Models will be making their second appearance at Madison in 2023 for the Liuna! Local 464 48 lap main event. This Friday night's event will pay $2000 to win and $464 to start which means drivers from throughout the region will be finding their way to Madison this week.
Jon Reynolds Jr. of Rockford, Illinois, won the Madison race back in May topping a twenty-one car field. Grant Brown took the early lead until surrendering it to Reynolds Jr. on lap 7 who led the rest of the way holding off Randy Sargent to win the 48 lap race. Sargent finished second followed by Jeremy Miller, Dale Nottestad, and Brent Edmunds.
Besides his win at Madison, Reynolds Jr. also took top honors at Tomah Sparta Speedway. A pair of drivers very familiar with Madison, Dale Nottestad and Zack Riddle, also have wins along with Brown . Reynolds Jr. is the current point leader in the series followed by Randy Sargent, Jake Gille, Jerry Mueller, and Grant Brown.
This will be the twenty-fourth Big 8 race at Madison dating back to 2006. Jeremy Miller (5) Dale Nottestad (3), Zack Riddle (2), Ross Kenseth (2), Jon Reynolds Jr (2) are multiple race winners with Ryan Carlson, Tim Sauter, Brady Liddle, Brian Hoppe, John Baumeister Jr., Steve Rubeck, Austin Nason, Michael Bilderback, and Casey Johnson all with a win. Sauter won the first race in 2006.
The Mid-Am Racing Series will also be making their second appearance of 2023 with the winner taking home $530 and $160 to start.
Josh Nelms took home the victory in the 25 lap race held in May. John Ventrello led the first sixteen laps before Nelms took the top spot on lap 17 and led the rest of the way. James Swan, Ron Vandermeir Jr., Daniel Calhoun, and Ventrollo completed the top five in the twenty-one car field.
Currently, the top five in 2023 points for the series are Clay Curts, Vandermeir Jr., Calhoun, Bobby Gash III, and Ventrello. Event winners this season include Nelms (2), Rick Redig-Tackman (1), Jeremy Spoonmore (1), and Maxwell Schultz (1).
This will be the twentieth Mid Am race at Madison dating back to 1997 when Jason Hicks took home top honors. Jeremy Spoonmore (4), Bill Prietzel (3), James Swan (3) are multiple event winners. Helms, Redig-Tackam, Jason Thoma, Kenny Joosten, Jeff Holtz, Lyle Nowak, Jonathan Eilen, and Jeremy Miller all have single wins.
There's never a shortage of excitement when the 602 Late Models take to Wisconsin's Fastest Half-Mile for the second time in 2023 with Hunter Stenson getting the checkered flag earlier this season. Friday's race will pay the winner $602 with $150 to start and will follow the UMA Outlaw Late Model rules. Expect to see some of our very own MISfitz in action trying to defend their track.
This will be the eighth 602 Outlaw Late Model event at Madison dating back to 2019 with Bobby Wilberg capturing three wins with Stenson, Jeff Steenbergen, Dennis Prunty, and Tom Carlson also winners.
It's a big night on Friday so pack up the family, invite your friends, and come out for a night of family fun at a family-owned and operated local business.
Schedule
2:30 Pit Gates Open
4:15 Turn One Chapel
4:45 Practice
6:15 Qualifying
7:25 Opening Ceremonies
7:30 Let's Go Racing!
Pricing
Adults $18.00
Seniors / Heroes $15.00
Students 12-17 $10.00
Eleven and Under Free
Pellitteri Waste Systems Family Pricing (2 adults and up to 4 students) $40.00